Donkey Dog Cat Cock … and other musicians
Germany 2009, 84 Min.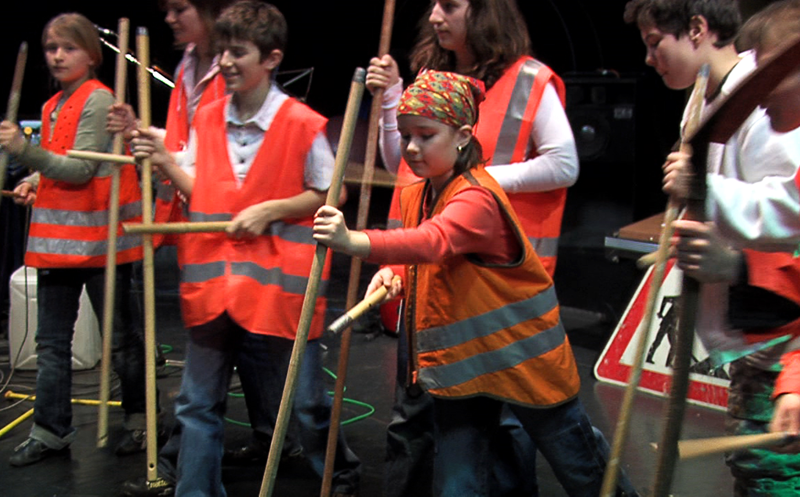 Directed and edited: Lilo Mangelsdorff
Camera: Sophie Maintigneux
Sound: Michael Busch, Ulla Kösterke
Production: Cinetix GmbH
funded by Beauftragten der Bundesregierung für Kultur und Medien,  Filmstiftung Nordrhein Westfalen and Hessische Filmförderung
A film about making music across all ages and beyond established quality standards – multi-voiced, lively and surprising. We experience the diverse and colorful world of amateur musicians, filling their free time with music, be it in a chorus, a band, in groups or individual lessons. You see the The film shows the happy chaos in the music, the ups and downs of emotions and the joy of playing and improvising.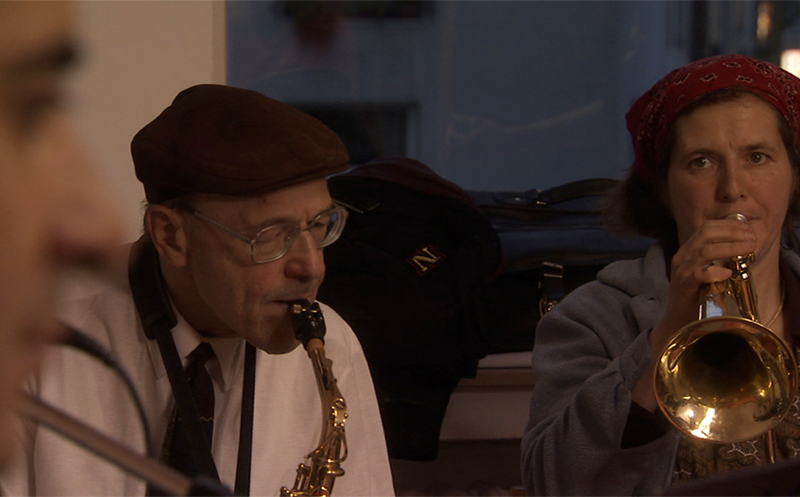 Lilo Mangelsdorff embarks on a research trip into the musical everyday life of the republic. Her findings: the republic sings and swings.
With the pictures of the proven camerawoman Sophie Maintigneux, we experience the important role that independent music-making plays in people's everyday lives.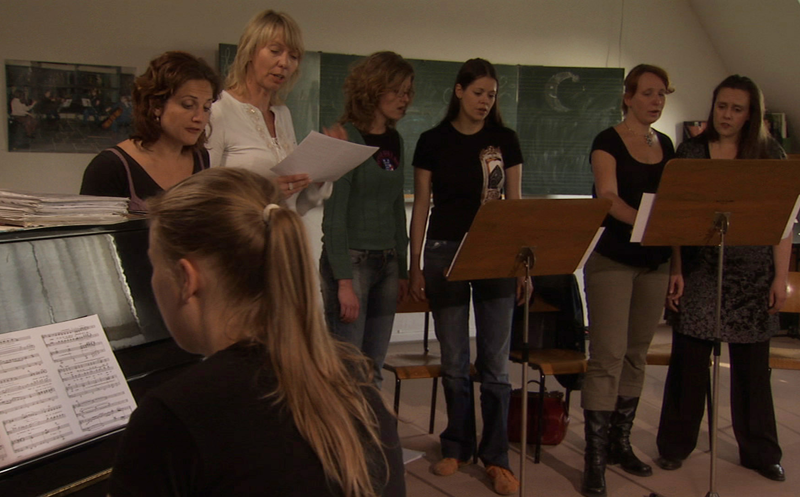 Whether in a choir or in an orchestra, whether as a band or as a soloist, there are many opportunities to cope with everyday life musically and to make it happier. Music is made in kindergartens and youth groups, from school to retirement homes: singing and sounding everywhere – music that is lived.
Lilo Mangelsdorff's film perfectly proves that citizens of the republic do not allow themselves to be condemned to the sheer consumption of mass-compatible melodies, that there are worlds to discover beyond the search for superstars and bourgeois high culture.
Those who are drawn to art will find their way: Solo lessons for the discerning, choir singing for the sociable, "that it happily joins together for something better", according to one of the film's protagonists. And there is the band that creates new meaning for people who are pushed to the edge of society.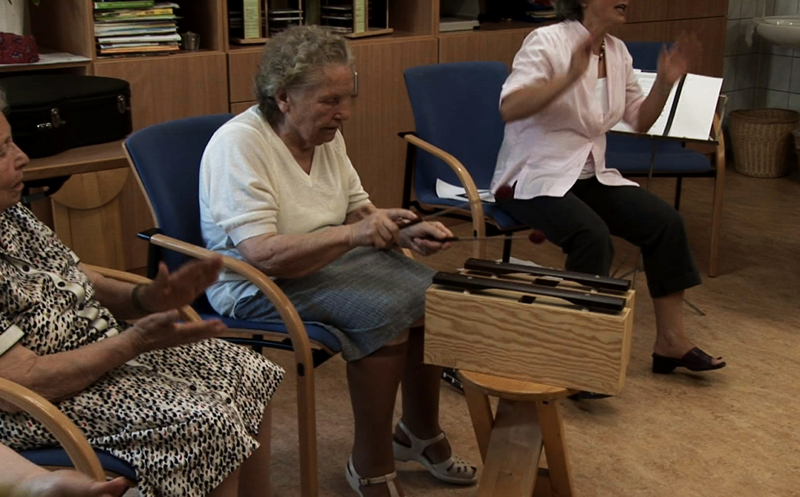 Music as an artistic expression escapes the so-called economic constraints that constantly dominate our society. The community, the togetherness in trying, in creativity and in joy are more important than commercial success. Music enriches, liberates, comforts, heals and brings us together – every day.
The town musicians are not dead. There is a life beyond musical perfection,  we find it everywhere.
Text: Martin Loew