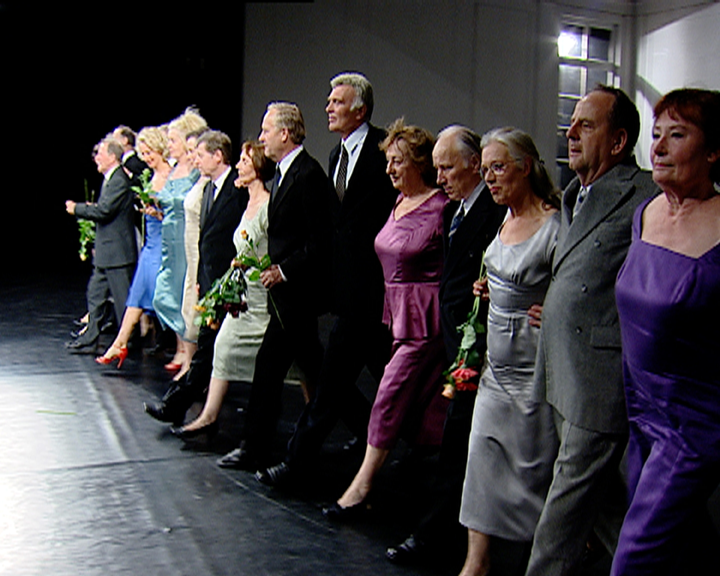 Ladies and Gentlemen over 65
A film by Lilo Mangelsdorff
with excerpts from "Kontakthof" by Pina Bausch
D 2002 • 70 min. • 35 mm
movie trailer + DVD: "absolutMEDIEN"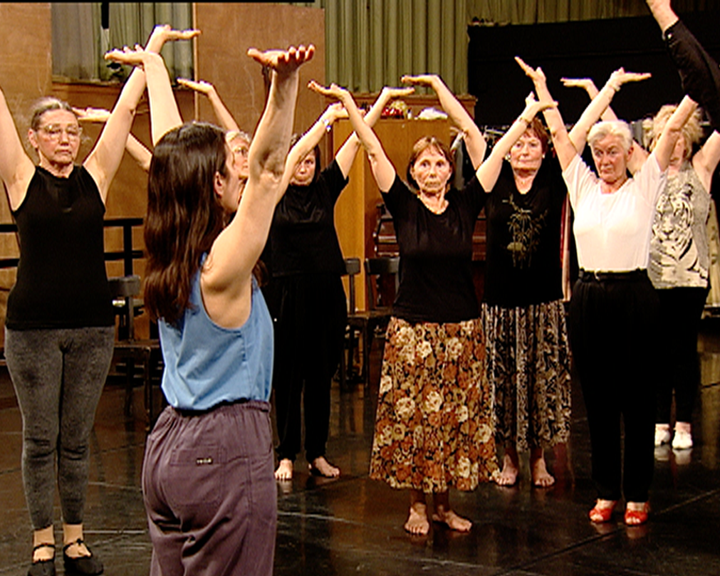 Director: Lilo Mangelsdorff
Camera: Sophie Maintigneux (Deutscher Kamerapreis 2003)
Sound: Annegret Fricke
Editing: Eva Voosen, Lilo Mangelsdorff
Television Editorial: Barbara Denz, Dagmar Filoda
Production: Cinetix GmbH
on behalf of NDR / arte 2002
funded by Hessischen Filmförderung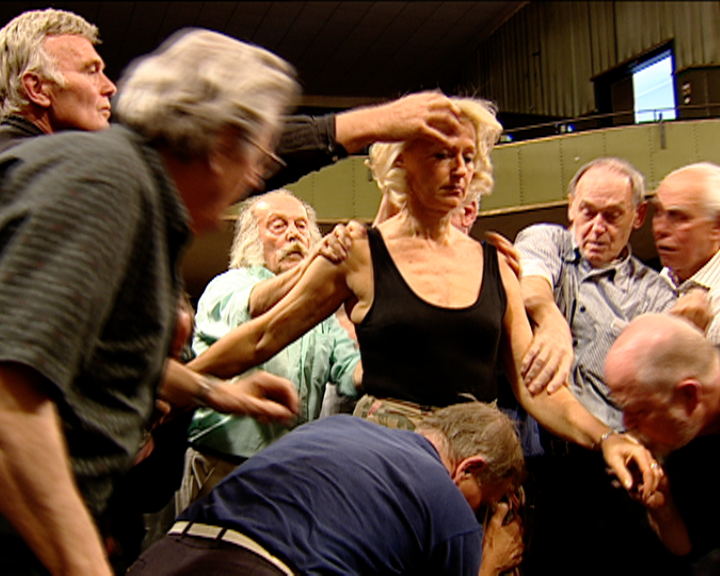 Awards:
German Film Critics' Prize for the best documentary film 2003
Jury-Preis Dance on Camera Festival New York 2004
Distribution Germany: Lilo Mangelsdorff LiMaMedia + BasisFilm
Distribution Switzerland: Langjahr Film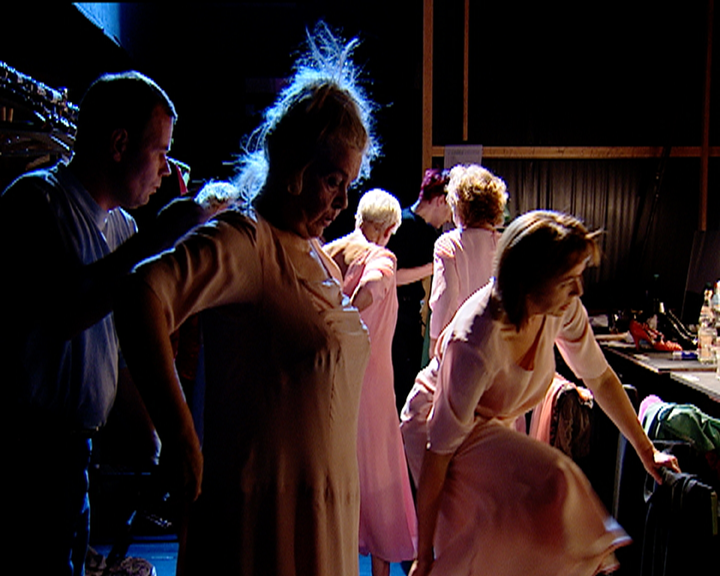 "Looking for women and men aged 65 and over" is how a classified ad begins in a local newspaper in Wuppertal. Background: the new production of the play "Kontakthof", which Pina Bausch brought out in 1978 with her dance theater group. It is now to be staged anew with older people, with laypeople. Over 150 people respond to the ad, 25 are selected, and rehearsals last over a year. Dancers from the premiere troupe have their hands full rehearsing the complicated, unmistakable poses, gestures and movements a la Pina Bausch with the amateurs. The premiere takes place in Wuppertal in January 2000.
Since then, the troupe has been invited to guest performances, and they continue to train during the breaks. The film accompanies the seniors during rehearsals and performances.
A documentary about people who have left their professional life behind them and are now devoting themselves to a new job for which people over 35 are usually much too old. This is where the life experience of older people comes into play as a new resource, which gives the piece its own, unmistakable character.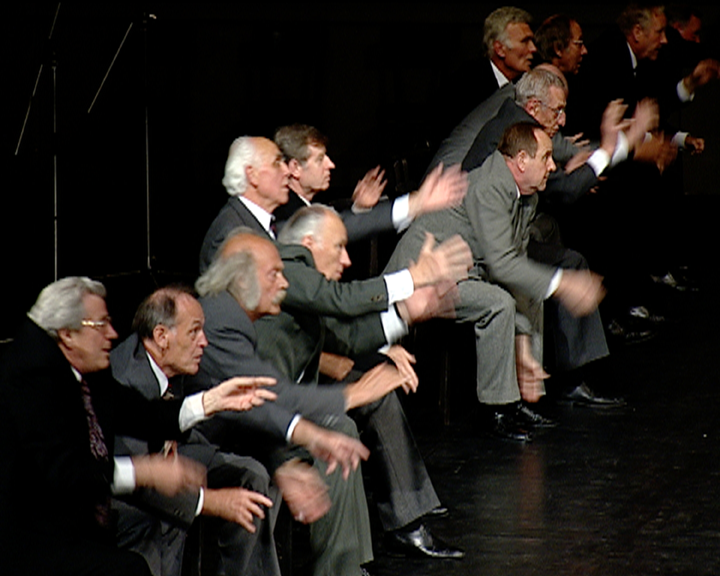 Festivals:
Internat. Leipziger Festival für Dokfumentar- und Animationsfilm 2002 im Wettbewerb
Festival des Films du Monde Montreal 2003
Semana Int. De Cine de Valladolid 2003
New York Dance on Camera Festival and on tour in several U.S. cities 2004
Festivals in Mexiko, Stockholm, Rio de Janeiro, Florenz, Mailand, Paris u.a.