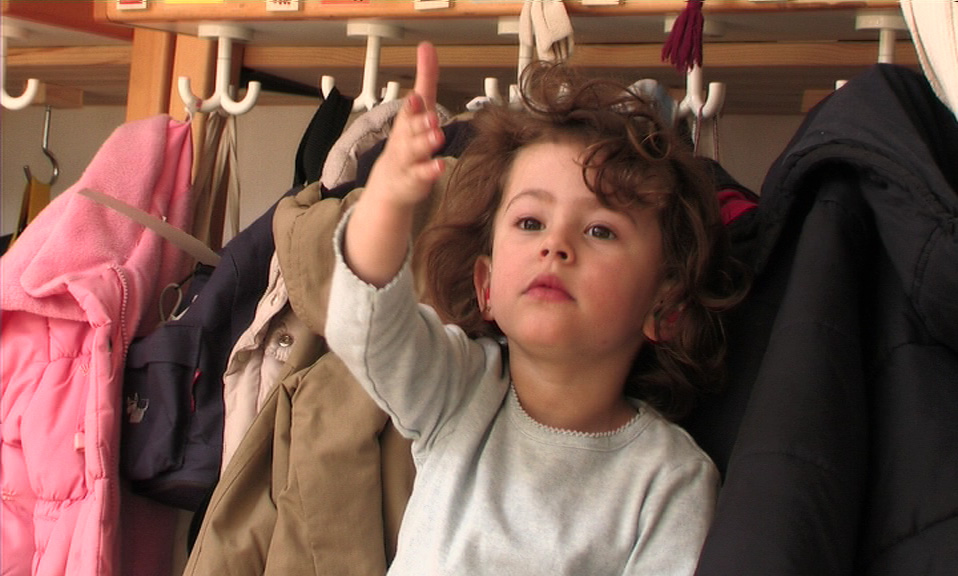 See You
2006, 91 Min., 35mm / DCP and others
in German spoken and sign language, each with subtitles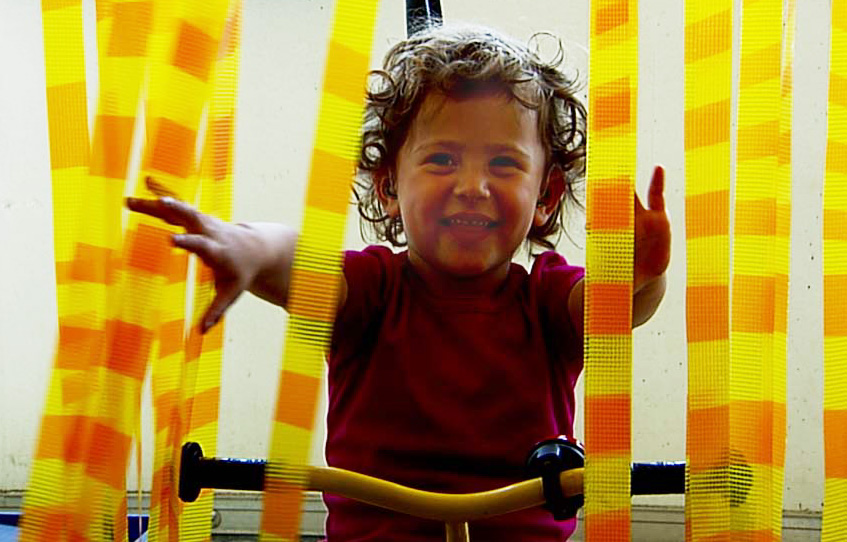 Directed & Edited: Lilo Mangelsdorff
Camera: Sophie Maintigneux, Andreas Frowein, Lilo Mangelsdorff
Sound: Michael Busch, Winnie Gamisha, Wolfgang Schemmert
Production: Cinetix mit ZDF/3Sat,
funded by Hessische Filmförderung
Distribution / DVD: Lilo Mangelsdorff LiMa Media
Prädikat Wertvoll FBW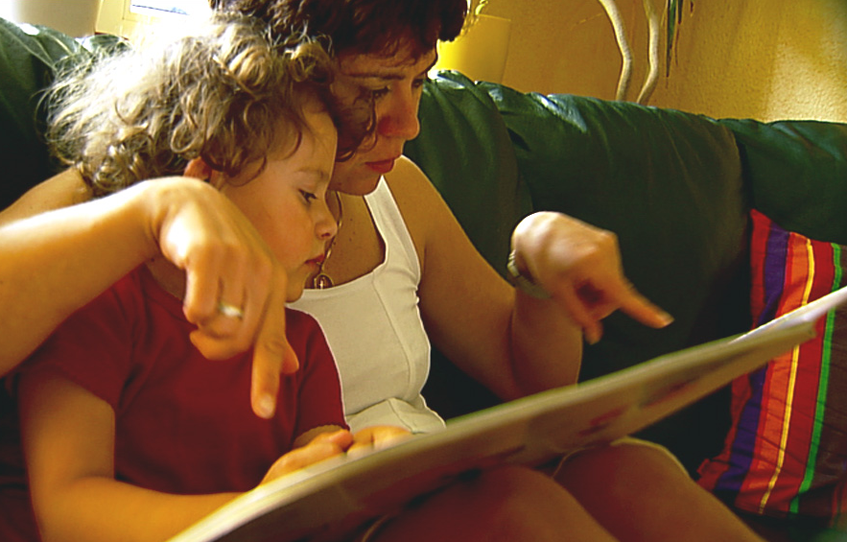 The story of deaf Selina gives us an idea of what it means to conquer the world of the hearing from the world of silence.
We accompany Selina's hearing parents a part of the way they are looking for their child and get an insight into the culture and language of the deaf. We see everything that comes to our ears from each other … A lesson for the hearing.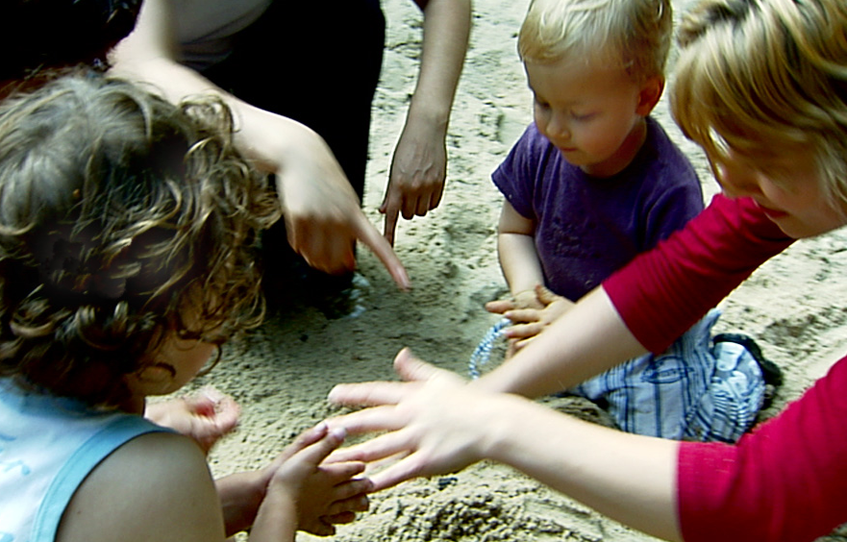 Eyes to see and ears to hear – We usually only think about this natural fact when we meet people who cannot see or cannot perceive the sound of language.
Selina was born deaf: a discovery that confronts parents with unexpected problems. You ask yourself: how do we want to communicate with our child, to what extent will our child learn to communicate?
What possibilities of communication can I develop, what techniques are there and how can I give my child everything it needs, how can I raise it.
Selina's parents take advantage of all opportunities that are available to them within an accessible radius. They listen to experts who recommend a technical solution. They get in touch with deaf people to get an own picture. And they deal a lot with their child. Selina is an open-minded, lively child and you don't forget her alert eyes, her speaking with the whole body, her gestures, visible thinking and observation!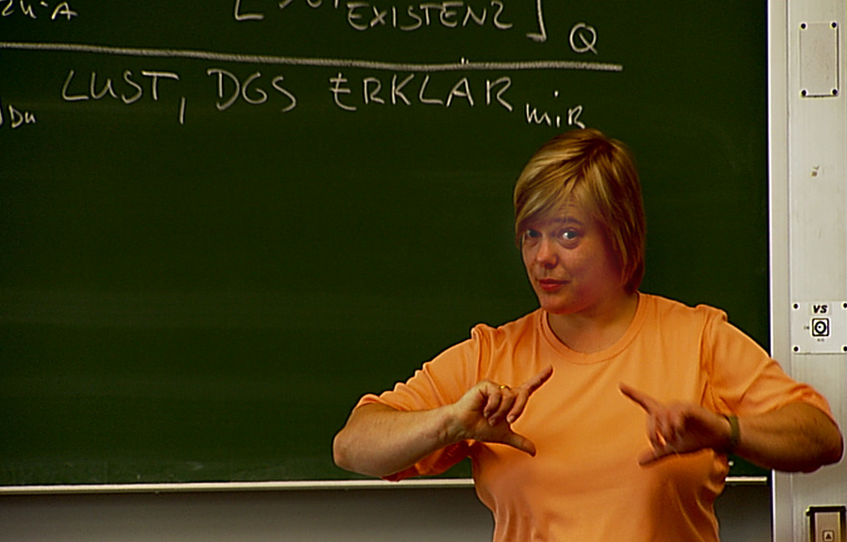 The parents learn sign language and have chosen a bilingual upbringing. They communicate with their child in both sign and spoken language. Both languages are not mutually exclusive, there is no "either or" but rather an "both and".This is a behavior that is by no means a matter of course and requires commitment and empathy. The parents discover: "The deaf world, the sign language and culture of the deaf is a world of its own and you have to deal with it and accept it."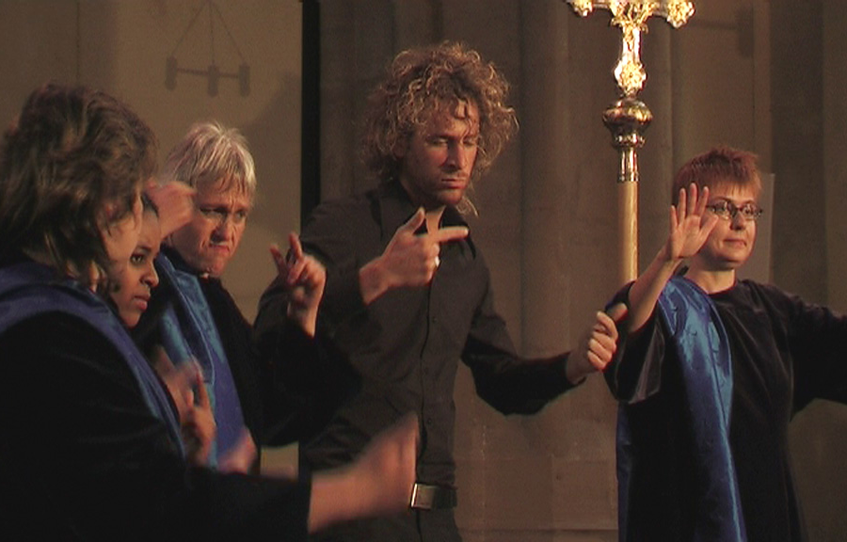 Sign language has only been permitted as an official minority language in Hesse since 1998!!! It is visual, three-dimensional language with its own grammar, expressed in hand signals, hand positions, facial expressions and directions of movement. It is impressive how Goethe's "Türmer" song: "Born to see, ordered to look …" is presented in sign language. Learning sign language enables deaf children to acquire a language naturally. Deaf people develop extremely differentiated seeing and feeling, perceive vibrations and can thus feel sounds. "Deafness does not mean deaf and dumb! It is not dumb. I can express myself. Just because I can't speak doesn't make me mute. That is not right. Also, the word 'deaf-dumb' is an insult." (Dr. Daniela Happ in the film)
"I need a language so that I can understand the world, i.e. so that the world can be explained to me as a child and vice versa I can explain to the world … how I perceive the world, what I think, what I feel, what I experience." Prof. Dr. Manfred Hintermair in the Film)
"Language is not a jewel, but a whole identity is attached to it, all my thinking, all my terminology, my cognition, learning, etc." (Prof. Dr. Siegmund Prillwitz in the Film)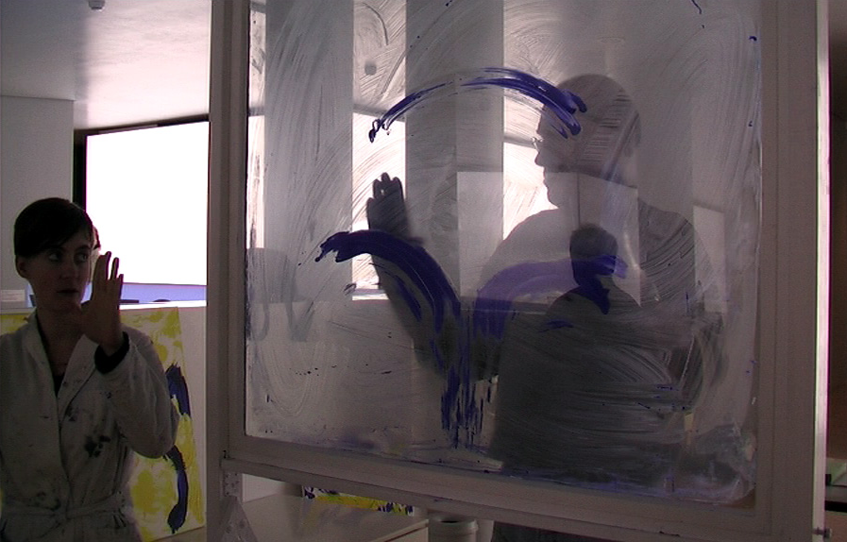 Language is interactive world exploration.
The film by Lilo Mangelsdorff shows through the path of Selina – up to her 5th birthday – which possibilities exist to deal with deafness and to deal with it. The camera almost watches Selina thinking, if she doesn't understand something, we can empathize with her. The film leads us hearing people into a completely different world, which we can experience as a great enrichment.